The Ellen Kearney Crean Lifetime Service Award
Debra Wolinsky M. Ed, RCC, joined as a consultant for BCBH in June of 2021. She has quickly made an impact for our community as a suicide grief support group facilitator, trainer and educator. As someone with lived experience, Debra brings immediate trust to her group facilitation. Her years of experience as a Counselor, trainer and educator have brought invaluable service to BCBH as a lead
facilitator of our Traumatic Loss Support Group Facilitator Training program and lead trainer for educational presentations around trauma, grief and how to support those in the face of opioid loss, mental health challenges, suicide and after-effects of the Covid-19 pandemic. We are grateful for Debra's expertise and experience. She is a valuable member of our organization.
John has been in service for the Helpline since 2010 and helped develop what is now the BC Victims of Homicide (BCVOH) program. John helped BCBH and BCVOH attain new heights in serving those bereaved by homicide through assistance with funding and development of the backbone of what is now the BCBH Traumatic Loss Support Group model. In 2016, this model was translated to create the suicide grief support  groups. In 2013, John lead the very first Support Group Facilitator Training session, as well as two provincial circuit trainings on Crisis Response after a Sudden Death. The trainings continue to this day and are still popular amongst the bereaved, caregivers, volunteers and service providers who are interested in obtaining more training on how to help their community recovery from trauma and grief. John held positions of Board Treasurer and Board President from 2015 – 2019. We are indebted to John for his contributions, leadership, and support over more than 10 years. 
Marlyn has been a part of the BC Bereavement Helpline for so long – that nobody is sure when she started! We can at least say it's been 20+ years of her heartfelt assistance with homicide & suicide grief support groups, board membership, advice, and perseverance in supporting victims of traumatic loss and crime. We salute you Marlyn!
For compassionate and heartfelt service to the BC Bereavement Helpline 2011 – present. Thank you Terry for your deep compassion for the bereaved and your heartfelt service to BCBH. You touch all of us with your kind words, wisdom and intelligence.
For unprecedented and dedicated service to the BC Bereavement Helpline 1988 – present.
Thank you for your years of service. Your warmth and compassion is a gift to all those bereaved in British Columbia.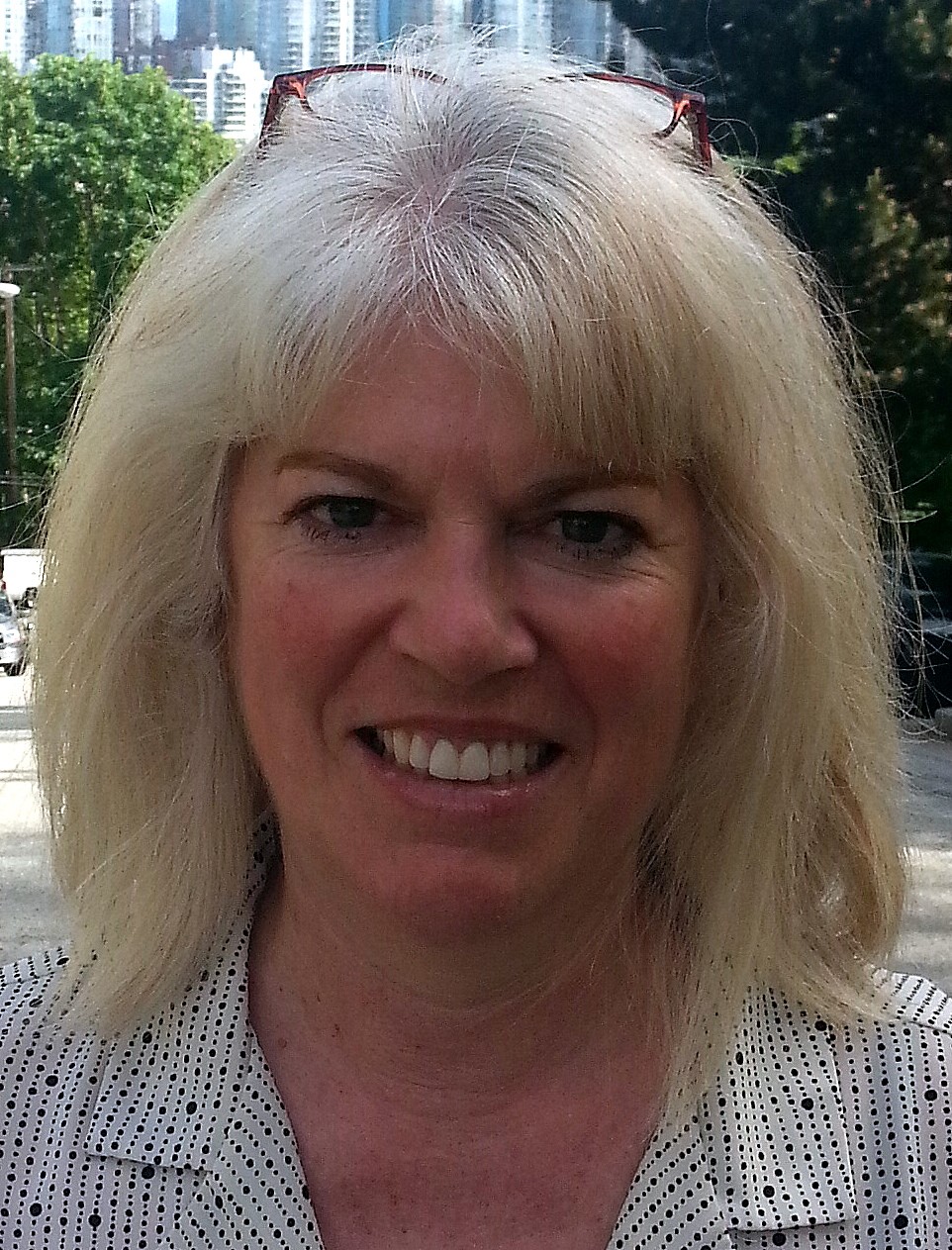 The accomplishments of the BC Bereavement Helpline would not have been possible without the tireless efforts of Jo-Ann Turner. From the BC Bereavement Helpline's inception in 1988 until 2014, Jo-Ann served on the Board as President and Treasurer and led this organization with compassion and integrity. Jo-Ann was a leader in the field of bereavement over the two and a half decades she dedicated to the Helpline. She grew BCBH from a small organization on a "shoestring" budget to a leading provincial services provider that, by 2014, had touched over 40,000 BC residents. On behalf of the Helpline, and the thousands of bereaved individuals who have benefited from its services, we would like to thank Jo-Ann for her years of admirable service and commitment.
Jo-Ann Turner Volunteer Service Award
Christina volunteered for the BC Bereavement Helpline from 2011 – 2019. Using her own lived experience and creative skills Cristina assisted with photography, layout and design of brochures, posters and the annual report and regularly showed up for her volunteer time at the BCBH offices for 8 years.  The contribution of her talent and commitment to the BCBH and BC Victims of Homicide have left a lasting imprint. Thank you Christina! 
Christopher Ducharme- 2015
In 2015 Christopher Ducharme was awarded the Jo-Ann Turner Volunteer Service Award for his dedication to the BC Bereavement Helpline and BC Victims of Homicide. As founder, Chris took the BC Victims of Homicide from the point when it was apparent there was a need to be filled to one of the first programs dedicated solely to those who have lost a loved one to homicide. Through his personal experience, Chris has made an indelible stamp on the success and history of the BC Bereavement Helpline. On behalf of those who have suffered traumatic losses and all those who have, and will continue to, benefit from BCVOH programs, we would like to thank Chris for his inspiration, dedication and years of hard work.
Special Volunteer Recognition
Grace has been volunteering at the BC Bereavement Helpline since April 2019. An elementary school teacher for 30 years, she considers herself a lifelong learner, always seeking new knowledge and opportunities for personal growth. So, at the age of 51, she obtained her Master of Education in Counselling Psychology degree from UBC. As a Helpline volunteer, callers have appreciated Grace's ability to understand, empathize, and listen with compassion and caring, and have often commented that they feel hopeful after talking with her. It's
for volunteers like Grace that make the Helpline what it is today – a safe, non-judgmental space for support and kindness. Thank you Grace!
Sean joined BCBH in April of 2018 as a practicum student through the Langara Social Services program. Sean was a valuable addition to the BCBH volunteer group and served as Program Coordinator for a period. 
Parm joined BCBH in 2017 and has become a trusted volunteer on the Helpline using his experience with the Surrey Hospice Society in providing compassionate listening and referrals to bereaved callers. Parm has taken the lead in representing the BCBH within his Surrey community and has represented the BCBH at the Surrey City Councile, as well as a spokesman for South Asian media.
Albert joined BCBH through the Kwantlen Polytechnic University Criminology practicum program. Albert was a quick learner and soon became a valued member of Team BCBH, doggedly pursuing any task assigned to him, while simultaneously assisting those on the Helpline with warmth and compassion. 
Christina Pastia- 2017-2018
A special thank you to Cristina for volunteering countless hours over the past 6 years in web support, graphics, research projects and more. Cristina's influence can be seen in our website, brochures, photographs, and fliers each year and we are forever grateful for her talents and commitment.
A special thank you to Ruth for volunteering countless hours assisting the Board in re-strategizing our membership recruitment approach, for leading the annual Strategic Planning Meeting in June 2017, and for spearheading the development of our new brochures. We are indebted to you for all that you have done for us, and grateful for your dedication and hard work. 
Kitty came to the BC Bereavement Helpline through the Criminology program at Kwantlen Polytechnic University for a 14-week tenure. We are forever thankful for Kitty's enthusiasm and warmth with callers on the Helpline and valuable assistance to all the office materials including the development of our new Sumac database. 
Jessica started volunteering with BCBH in March of 2016 and by January, 2017 had decided her practicum assignment for her Social Service Worker certificate program at Langara College was to be with BCBH! Jessica has used her marketing background to provide strategic advice and social media planning. Additionally, Jessica's life experiences allow her to connect with callers on the Helpline and provide everyone with compassionate listening in support of their grief and loss.