The BC Bereavement Helpline Board of Directors is composed of community volunteers who come from a wide cross-section of professional backgrounds. They are rich in experience and have an active interest in supporting the BC Bereavement Helpline to realize its vision that bereavement support is an essential service. Board appointments are for two-year terms and Directors can serve up to three terms.
Our Board of Directors is responsible for strategic planning and overseeing the organization's financial management while actively fundraising and supporting the sustainability and growth of our services., We are always looking for new Board members to join our dynamic team. If you are interested in joining our Board of Directors, please email us at [email protected].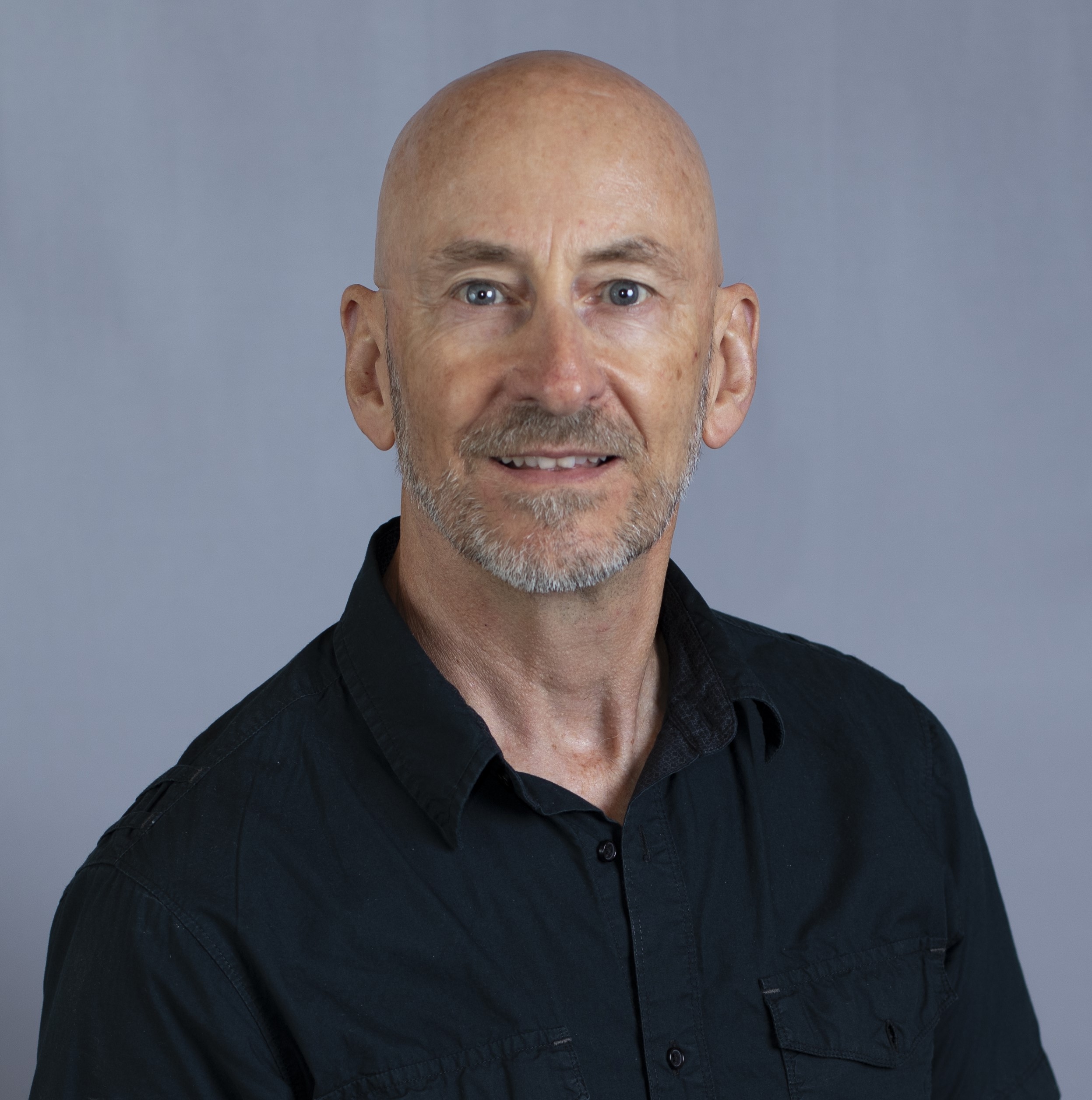 President, Brad Martin is a Registered Therapeutic Counsellor in British Columbia and Alberta. He graduated from the Clearmind International Training Institute in 2017 and has managed his own Counselling/Consulting practise since early 2018. Brad retired from the Calgary Police Service after an exciting and rewarding twenty-five-year career. He has his own lived experiences of Homicide and Suicide and Traumatic loss.
Brad is a dedicated and compassionate helper and is committed to serving his community and those in need. He occasionally facilitates Homicide and Suicide Grief Support Groups and currently assists the BCBH Board of Directors with his broad experience from the policing world and his therapeutic understanding of the process of sadness and grief.
Past President, Jim Cessford is the former Chief of Police with the Delta Police Department. He previously served in the Edmonton Police Service and has been a police officer for 47 years. He is a member of the Network to Eliminate Violence in Relationships (NEVR) and Delta Opposes Violence Everywhere (DOVE). He is a coach and mentor for many sporting teams and for high school students who are graduating and moving on to the next phase of their lives. Jim is a member of the Order of Merit for Policing (MOM). In 2009, he was named Delta's Citizen of the Year in recognition of his professional achievements and community service contributions. He was a former member of the homicide and major crimes investigation team with the Edmonton Police Service. He has a wealth of experience in dealing with homicide investigations and in working with Police Victim Services and next of kin notifications and support.
Treasurer, Bharat Ahuja is a Chartered Accountant (India) and has over 12 years of experience in Finance operations and strategy consulting specializing in process improvement. He has provided consulting to various not for profits in Vancouver to streamline their finance processes including but not limited to budgeting, accounts payable, accounting and reporting. Bharat was greatly moved by the mission of BC Bereavement Helpline and wants to leverage his professional experience and knowledge to support the organization.
Director, Michael (Mike) Johanson is the Manager of the Avalon Surrey Funeral Home. Mike attended Humber College and was licensed in 1979. He began his career in Thunder Bay, Ontario where he continued to work until 1996 and has spent time since then working in Bermuda and England as a Funeral Director Manager. Mike joined Arbor in February 2011 and is a graduate of the National Management Training Program. Mike has a very strong commitment to serving and being involved in the community where he works. He serves on the Surrey Board of Trade Social Policy Committee and the Golf Networking Committee. He also serves on the Surrey Downtown Business Improvement Association and Whalley Crime Prevention. Mike is a member of the Knights of Columbus and has also served Arbor as part of the Arbor Foundation Distribution Committee. He and his wife Sarah reside in Abbotsford, B.C. and enjoy hiking and family life with grown kids Larry, Trish and Rosie.
Director, Sandy Pringle  is originally from Toronto, ONT and now calls Terrace, BC her home. Sandy graduated from Coast Mountain College in 2012 with an Associate Degree in Social Work and is working on her Bachelor's Degree at UNBC. She enjoyed a twenty-year career in Justice and is currently the Community Outreach Worker Family and Friends Caregiver Support in the Northwest and the Community Liaison for the Terrace Hospice Society. Sandy's goal is to bring an adapted a version of the Family Caregivers of BC program to unpaid Caregivers in this under-resourced area. This will be done through specially trained Volunteer Peer Supporters and Group Facilitations.
Director, Rolf Skala contributes advertising agency, in-house and start-up marketing, and communications experience. He brings over 20 years strategic insight working with leading communications agencies likes McCann Erickson and DDB in Europe and North America. His experience includes facilitating award winning brand narratives for food and beverage brands like Nestlé and Nulo to helping to ignite economic development by working closely with the indigenous Kitasoo and Xai'xais community. Rolf engages with key stakeholders to envision, inspire, and identify the key insights which articulates the role of a company, service, or brand. He was driven to support BCBH due to the extremely valuable, but often unrecognized, work they undertake in supporting those left behind. Many years ago, Rolf was impacted by the suicide of a close friend he attended school with. The sense of loss, and what 'could have been said or done' still rests with him. Rolf has a master's degree in History & Sociology from The University of Edinburgh, Scotland, was born in Norway, has a Venezuelan mother, a German father, lived in Zambia when little and was educated in Norway, England, and Scotland.
Director, Lisa Woolgar is a Registered Psychotherapist (CRPO) in private practice who specializes in Grief Counselling.  Lisa is a member of the Canadian Counselling and Psychotherapy Association, BC Association of Clinical Counsellors, and the Association of Death Education and Counselling. She is also sessional instructor who developed and teaches "Grief Therapy with Couples and Families" with the University of Guelph's Advanced Certificate in Couple and Family Therapy Studies. Through her Masters in Counselling from OISE/University of Toronto (2005), advanced post-graduate training in Grief Counselling with Dr. Robert Neimeyer's Portland Institute of Loss and Transition (2012 – ongoing), over the decade that she's been counselling in private practice, and a lifetime of walking her own path of healing, she's come to specialize in a body-focused approach that helps people navigate the emotional challenges they're facing. As a griever and survivor of breast cancer, she brings a deep understanding of the primary importance of nurturing self-care in our daily work and lives. She is also a musician, rock climber and community volunteer with a special interest in social justice and environmental issues. She is deeply committed to anti-oppression approaches to mental health and to supporting racialized and marginalised populations in creating systemic change.
Director, Kelli Forster has worked in the Human Resources field for over 25 years in various industries and is currently the Senior Vice President of People and Culture at a local clean team company. She enjoys leading teams, supporting organizations to thrive with talented people and strong engagement and promoting diversity, equity and inclusion. Kelli has worked with several non-profit organizations in the last few years as a board member and/ or participating volunteer, as she is passionate about community and support. She is a member of the Institute for Corporate Directors and is very interested in board governance and best practices. She has lived experience with traumatic loss, with the loss of a close family member in recent years, and knows first hand the value and importance of the services provided by BC Bereavement Helpline. Because of this deep connection to the topic and appreciation for BCBH, Kelli has recently joined the Board of BCBH. In her free time, Kelli enjoys time with her family and friends (and husky), preferably outdoors – on the water or in the trees.